Prof. Dr. Thomas Widlok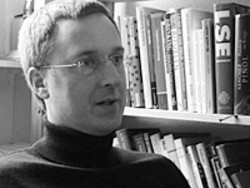 Professor für Kulturanthropologie Afrikas
Postadresse:
Institut für Afrikanistik
Universität zu Köln
Albertus-Magnus-Platz
50923 Köln
Besuchsadresse:
Meister-Ekkehart-Str. 7
1. Etage
E-Mail: Thomas Widlok
Telefon: 0221 470 4741
Sekretariat: 0221 470 3504
Fax: 0221 470 5158
Sprechstunde: Dienstag 16-17 h (nach Vereinbarung per E-Mail)
Wichtigste Publikationen
Widlok, T. 2017 "The anthropology of the economy of sharing." London: Routledge
Widlok, T. 2015 "Making persons accountable: The impact of identification technology and of legal incorporation on notions of the person" Zeitschrift für Ethnologie 140:191-205.
Widlok, T. 2015. Kulturtechniken: ethnographisch fremd und anthropologisch fremd. Eine Kritik an ökologisch-phänomenologischen und kognitiv-modularisierenden Ansätzen. In: T. Kienlin (ed.), Fremdheit. Perspektiven auf das Andere. Cologne Contributions to Archaeology and Cul-tural Studies. Bonn: Habelt, pp. 41-59.
Widlok, T. 2014. "Agency, Time and Causality." Frontiers in Psychology 5:1264.
Wichtigste Forschungsthemen
Comparative ethnography of hunter-gatherers
Social practices of sharing and (re-)distribution
Anthropological approaches to time and place
Akademische Ausbildung
Berufliche wissenschaftliche Tätigkeit
Aktuelle Projekte
Forschungsschwerpunkte
Doktorandenbetreuung
Drittmittel
Auszeichnungen/Wissenschaftliche Ehrenämter
Wichtigste Publikationen