Prof. Dr. Anne Storch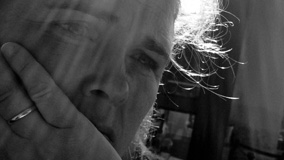 Professor of African Studies
Postal address:
Institute for African Studies
University of Cologne
Albertus-Magnus-Platz
50923 Cologne
Germany
Office address:
Meister-Ekkehart-Str. 7
2nd floor
E-Mail: Anne Storch
Phone: +49 (0)221 470 2708
Secretary: +49 (0)221 470 3504
Fax: +49 (0)221 470 5158
Office hours: by arrangement
Most Relevant Publications
Storch, Anne & Ingo H. Warnke. 2020. Sansibarzone. Eine Austreibung aus der neokolonialen Sprachlosigkeit. Bielefeld: Transcript.
Deumert, Ana, Anne Storch & Nick Shepherd (eds.). 2020. Colonial and Decolonial Linguistics. Oxford: Oxford University Press.
Storch, Anne. 2014. A Grammar of Luwo. An Anthropological Approach. Amsterdam: Benjamins.
Storch, Anne. 2011. Secret Manipulations. New York: Oxford University Press.
Most Relevant Research Topics
Sociolinguistics
Colonial linguistics
Ways of speaking, register variation, language creativity
Research focus
African languages, in particular Benue-Congo, Nilotic and the Atlantic area. Fieldwork in Nigeria, Sudan, Uganda, Jamaica, Qatar, South Africa.
My research combines cultural and social contexts and histories of languages, the semiotics of linguistic practices, epistemes and ontologies of colonial linguistics, but also linguistic description. I have contributed widely to the analysis, description and documentation of registers and choices, and focus on African languages not as systems and discrete entities, but as social practice, ways of speaking and parts of flexible and complex repertoires. I'm particularly interested in epistemic language, local metalinguistic knowledges, indirect communication, meaningful noise and silence. More recently, I have developed a research interest in the field of Critical Heritage Studies, exploring what makes languages part of 'intangible heritage', associates them with emotion, prestige, and symbolic wealth.
Education and professional career
| | |
| --- | --- |
| 1987–1994 | Student of African Linguistics, Historical Anthropology, Archaeology at the Johann Wolfgang Goethe University in Frankfurt upon Main, student of African Studies, Oriental Studies, Archaeology, Anthropology at the Gutenberg-University in Mainz; Master of Arts in Frankfurt, Thesis: Die Anlautpermutation in den westatlantischen Sprachen. |
| 1995-1999 | Research fellow at the German Research Society interdisciplinary joint research project 268 'Kulturentwicklung und Sprachgeschichte im Naturraum Westafrikanische Savanne', University of Frankfurt, Prof. Dr. H. Jungraithmayr. |
| 1999 | PhD, University of Frankfurt. Thesis: Das Hone und seine Stellung im Zentral-Jukunoid |
| 2000-2004 | Assistant professor, Institute for African Linguistics, University of Frankfurt, Prof. Dr. R. Vossen |
| 2004- | Full Professor, African Linguistics, Institute of African Studies, University of Cologne |
Awards
Projects
Ongoing projects
Completed projects
funded by
co-applicant
2016-2020
Tourism, Language and Migration in Mallorca
DFG (Leibniz-Preis)
N. Nassenstein
A. Mietzner,
J. Traber,
F. Cisse Kane
until 2017
UoC Research Area 'Communicative practices'
University of Cologne
N. Himmelmann
C. Bongartz,
T. Widlok,
M. Zillinger,
S. Kurfürst
(Cologne)
2016-2017
Creativity in language: secret codes, special styles and linguistic taboo
DAAD
A. Aikhenvald
(Cairns)
2014-2016
UoC Forum Cultural Heritage in Africa and Asia – Discourses and Practice
University of Cologne
H. Felber
(Cologne)
2010-2015
Fading Delimitations: Language and Culture of the Maha
German Research Society
R. Leger
(Frankfurt)
2015
British Academy Conference
African Multilingualism: Motivations, modalities, movement and meaning

F. Lüpke
(London)

2015
Workshop "Exploring the Senses"

A. Majid
(Nijmegen)

2014
GSSC pilot study grant "Repertoires and the semantics of variation: an ethnography of communication in Chopi"
University of Cologne
2013
Nilo-Saharan Linguistics Colloquium
German Research Society
2012
Youth languages and urban languages in Africa
Thyssen Foundation
A. Wolvers
N. Nassenstein
2011
Number in Africa and beyond
Thyssen Foundation
G. Dimmendaal
2010-2013
DoBeS project on Bubia and Isubu
VW Foundation
G. Atindogbé
2010
Directionality in African Languages
Thyssen Foundation
A. Mietzner
U. Claudi
2009-2011
Deskription des Zande
German Research Society
H. Pasch
2009
DoBeS project on Bubia and Isubu
VW Foundation
G. Atindogbé
2008
Kontaktreise zur Vorbereitung einer Dokumentation des Mündü (Uganda)
German Research Society
H. Pasch
2008-2011
Beschreibung des Olusese unter besonderer
Berücksichtigung der Grammatik der Sinne
German Research Society
2008
New Approaches to Nubian Languages and History
Thyssen Foundation
2008-2009
Nubien im Mittelalter
Thyssen Foundation
M. Bechhaus-Gerst
2006-2012
Dokumentation des Belanda Bor (West-Nilotisch)
German Research Society
2006-2008
Historische Grammatik des Alt-Nubischen
Thyssen Foundation
M. Bechhaus-Gerst
2009-2010
Nominale Kategorisierung und Seinsart in afrikanischen Sprachen
am Beispiel des Mbembe
German Research Society
2007-2009
Nominale Kategorisierung und Seinsart in afrikanischen Sprachen
am Beispiel des Mbembe
German Research Society
2007
Perception of the Invisible
Thyssen Foundation
2005-2007
Flussläufe als Korridore der Transmission typologischer Merkmale
German Research Society
2004
Publication of Lehrbuch der Hausa-Sprache
Bilfinger and Berger funding
2000-2004
Nominale Klassifikationssysteme im Nilotischen unter besonderer
Berücksichtigung der westnilotischen Sprachen
German Research Society
Residency Projects
| | | | | |
| --- | --- | --- | --- | --- |
| | | | with | |
| 2018 | Morocco | Hospitable Linguistics | Nick Faraclas | |
| 2017 | Jamaica | Materialized Ideology and its Lively Places | Chris Bongartz | |
| 2019 | Crete | | Nico Nassenstein | |
Supervision of doctoral dissertations
Gerber, Cassandra
Hakuna Matata: Das T-Shirt als Linguistic Landscape auf Sansibar
ongoing
Allsobrook, Penelope
"Every knot says a lot": Penelope's Odyssey in the Eastern Cape
ongoing
Monz, Kathrina
Mobilité (linguistique) en marge de la société
ongoing
Ibrahim, Muhammad Muhsin
Kannywood and Extraterritoriality: Towards an Exploration of Religio-Cultural Incongruity in Hausa Film Industry
ongoing
Brühwiler, Agnes
On language, ritualisation and gender
ongoing
Bih, Emmanuella
Gender inequality in West Cameroon: language practices of old women – a perspective from the household
ongoing
Zavaree, Sara
The spirit possession of Zar, slave trade, and slavery in the Iranian littoral of the Western Indian Ocean
ongoing
Taluah, Reginald Asangba
Grandmasters of the drum and fiddle: A literary linguistics analysis of Dagomba panegyrics
2020 · completed
Cisse, Fatou Kane
Description générale de l'oniyan
2019 · completed
Wade, Sophie
Discours en menik
2017 · completed
Mansaly, Jules
Étude linguistique des proverbes en balant
2017 · Munich: Lincom
Hollington, Andrea
Traveling Conceptualizations · A cognitive and anthropological linguistic study of Jamaican
2015 · Amsterdam: Benjamins
Richter genannt
Kemmermann, Doris
A Grammar of Mbembe
2015 · Leiden: Brill
Stüwe-Thanassoula,
Marilena
Towards a Grammar of the Senses: The Verbs of Perception in Lussese
2013 · Cologne: University of Cologne
Heyking, Beatrix von
A Grammar of Belanda Boor – Phonology and Morphology
2013 · Cologne: Köppe
Coly, Jules Jacques
Morphosyntaxe du kuwaataay
2012 · Munich: Lincom
Mietzner, Angelika
Räumliche Orientierung in nilotischen Sprachen
2009 · Cologne: Köppe
Publications
Conferences and workshops
co-organised
funded by
2019
Sprache PREP Paradies
A. Mietzner
2018
The Colonial Autobiography of Linguistics
A. Deumert
2018
Language and intimacy: discourses and narratives
N. Nassenstein
A. Mietzner
J. Traber
DFG
2018
Daten, Sammlung, Kritik: Reflexion zu Disziplinarität und Absurdität
J. Traber
A. Mietzner
DFG
2018
Talk and Silence – Language in Colonial Contexts
R. Bassiouney
E. Sippola
DFG
2017
The secret and the sacred: working out hidden knowledge
A.Y. Aikhenvald
DAAD
2017
Taboo in Language and Discourse
A.Y. Aikhenvald
DAAD
DFG
2017
Other's Other
A. Hollington
A. Mietzner
N. Nassenstein
S. Zavaree
DFG
GSSC
2016
Tourism, Language and Migration in Mallorca: Artefacts from Various Souths and Norths
N. Nassenstein
A. Mietzner,
J. Traber
2016
Workshop Linguistic entanglements, emblematic codes and languaging in tourism
A. Mietzner
2016
Workshop on Disgust
A. Majid
2015
Heritage in Practice - Conflicting Concepts and Changing Power Relations

H. Felber
K. El-Noby Mohammed

2015
GSSC conference grant: Swearing and Cursing
N. Nassenstein
2015
British Academy Conference
African Multilingualism: Motivations, modalities, movement and meaning

F. Lüpke
(London)

2015
Workshop "Exploring the Senses"

A. Majid
(Nijmegen)

2014
GSSC conference grant "Languages Ideologies"
A. Wolvers
2014
GSSC conference grant "Consensus and Dissent: Negotiating emotion in the public space"
A. Wolvers
2014
Conference "Colonial linguistics - Knowledge and Epistemes" (University of Cape Town)
A. Deumert
N. Shepherd
2014
Workshop Pluractionals und verbale Plurale
J. J. Coly
2013
Nilo-Saharan Linguistics Colloquium
A. Mietzner G. Dimmendaal
2012
Afrikanistentag
G. Dimmendaal
2012
Youth languages and urban languages in Africa
A. Wolvers
N. Nassenstein
2011
Number in Africa and beyond
G. Dimmendaal
2010
Perception and Cognition a Cross-Linguistic Investigation
A. Aikhenvald
2010
Loss and Gain in Grammar, with a special focus on Jukunoid
2009
World Conference of African Linguistics
2009
New Approaches to Nubian Languages and History
2007
Perception of the Invisible
2007
Language Contact Along River Systems (Melbourne)
2004
IX. Nilo-Saharan Linguistics Colloquium (Khartoum)
A. Abu-Manga
L. Gilley
2002
15. Afrikanistentag (Frankfurt am Main) (co-organiser)
Media reports